What a summer! We finally hit
warmer temperatures
around here, but now it has been thunderstorms keeping us from enjoying the neighborhood pool as much as other summers. It's just one of those years, I guess.
Ma petite sirène-wanna-be is so disheartened to be missing the pool, that I whipped her up another fun little coloring sheet in her favorite theme. This one is just in French (sorry Spanish, German, and Japanese colorers...). This 2-page set is FREE, and you can find it, as always,
in my TpT store
.
(Updated: broken link is now fixed. Thanks!)
Need another FREE ocean-themed coloring sheet? Click the image to get this one in a choice of 4 languages.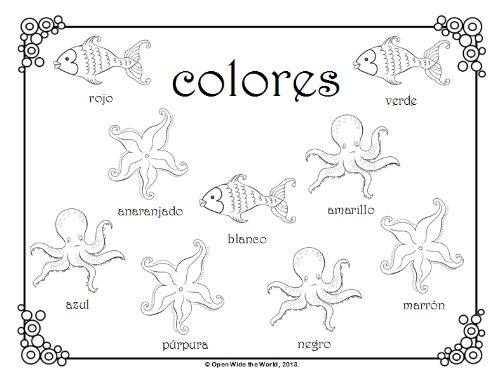 Enjoy!
Glossary:
ma petite sirène (French) = my little mermaid