Yesterday we visited the city of Strasbourg (whose name comes from Germanic origins meaning "crossroads" and "fortress"), in
the Alsace region of France
.
Strasbourg boasts many interesting tidbits of trivia, both past and present:
Originally named Argentoratum, Strasbourg has been the site of
permanent settlement since the year 12 BC
.
When Strasbourg's Gothic cathedral, constructed of red stones from the nearby Vosges mountains, was completed in 1439, it surpassed the pyramids of Gaza in height to become
the tallest construction in the world
. The spire remained the tallest in Christendom until the 19th century.
The German Johannes Gutenberg exiled himself to Strasbourg, where he lived at the time of
inventing the printing press
. Somewhat related, the
world's first public newspaper
was printed in Strasbourg.
The
French national anthem
, La Marseillaise, originally entitled "The War Song for the Army of the Rhine," was
composed in Strasbourg
at the request of the mayor of the city.
Strasbourg is the official
seat of the European Parliament
.
Here are a few shots from our day in this amazing city (where, yes, we got rained on, again):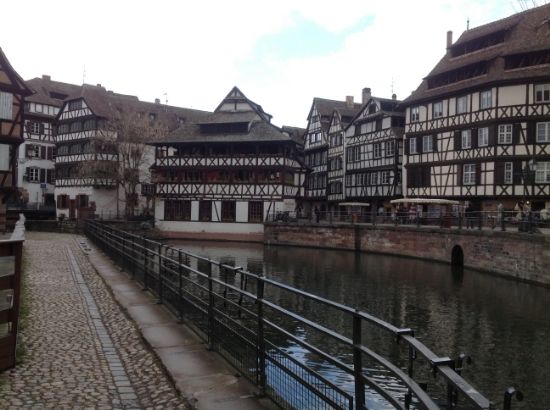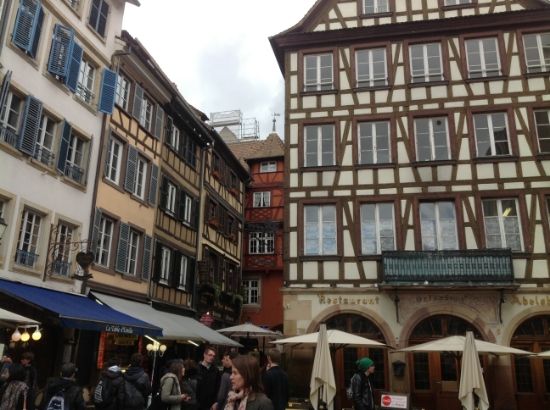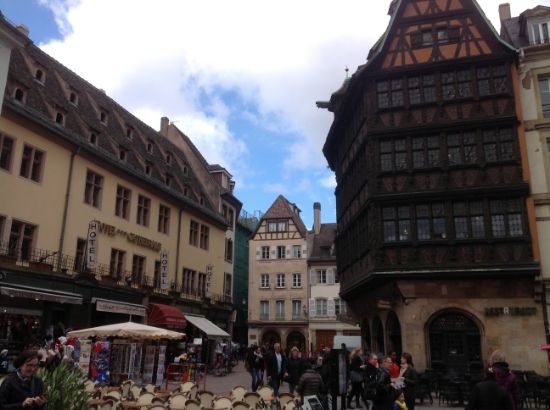 We have spent these recent days touring the major cities of Alsace. However, it was a tiny Alsatian village that we called home at night. Baldenheim is so small that it has no restaurant of its own. However, once a week, a traveling restaurant comes to town, parks in front of the mayor's office, and offers made-to-order pizza to anyone with 6€ to spare.
Here is our little village street, rue de l'Eglise, complete with 2 churches (thus the street name), and a boulangerie 3 doors down, followed by Baldenheim's favorite, and only, restaurant: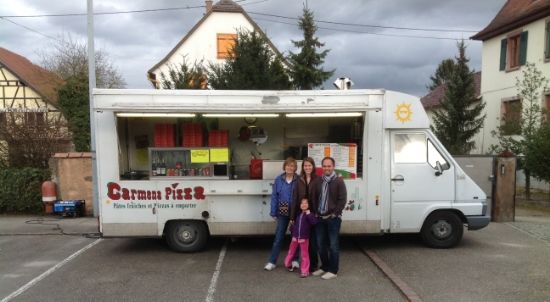 Il ne reste que trois jours, puis nous rentrons chez nous.

Tschüss!