When I think about the thrill of getting to know new cultures, I am generally envisioning travels to far off, exciting destinations. The kinds of places you see in movies, or maybe read about, and just long to experience yourself one day.
This week, I realized that sometimes the thrill of culture shock can be right outside your own front door!
When I moved back to the Midwest after more than 2 decades away, I brought with me a Pacific Island husband, who spent most of his life in California, and our baby whom I delivered only steps (okay, 400 yards) from the beach. For them,
THIS
is culture shock: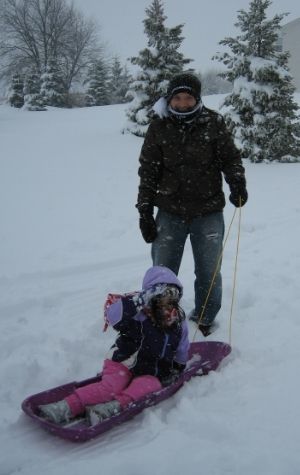 And we have loved every minute of it!
Anyone else enjoying this winter weather?